Vintage Bright Coral Dangle Clip On Earrings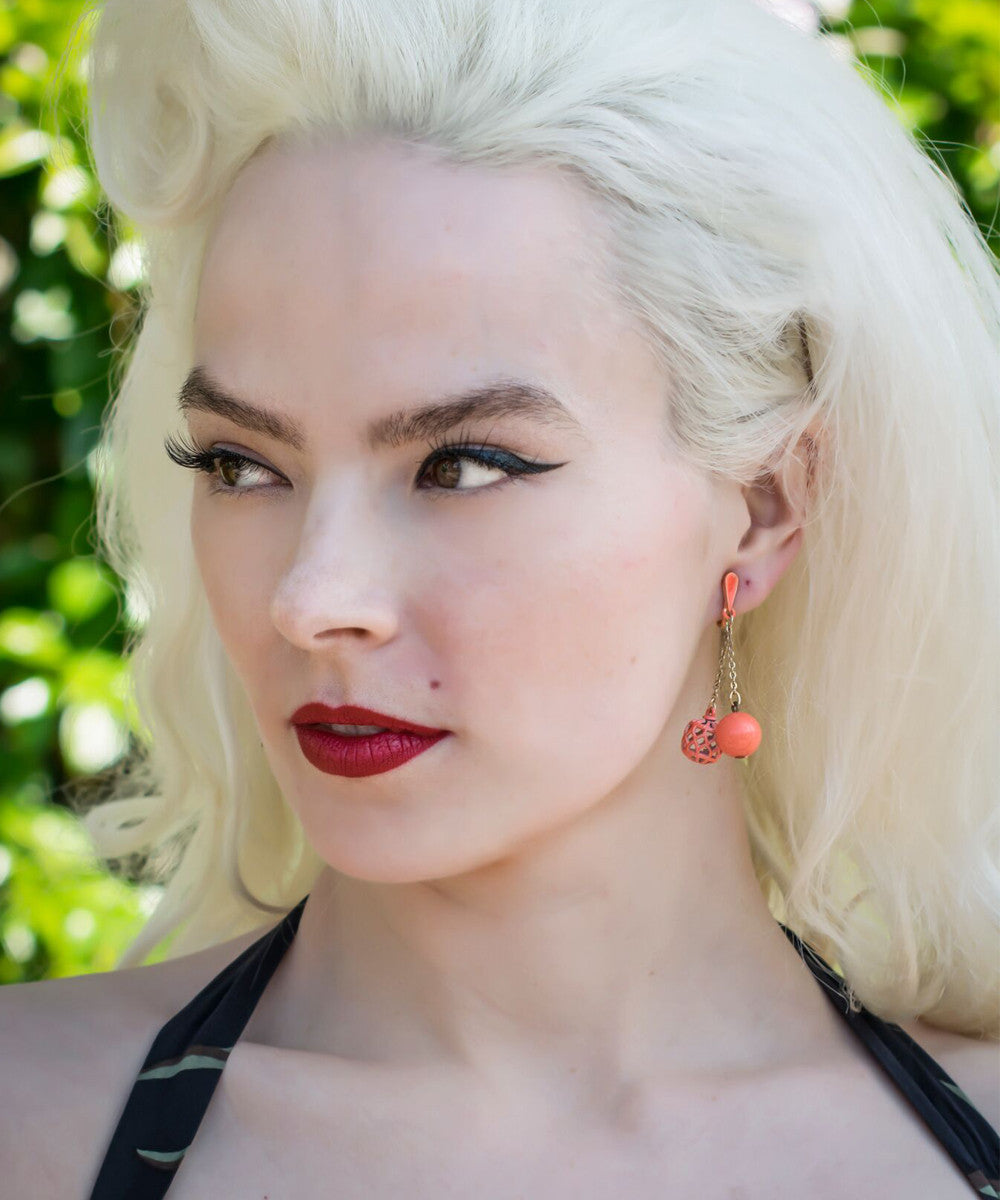 These bright coral pink earrings are to-die-for!  They are authentic vintage clip on earrings and so unique with their gold base, painted coral post and two coral beads, one solid and one cage bead, attached to dangling gold chains.  
Product Details:
2"
Clip On
Vintage
This is an authentic vintage piece. There may be small imperfections on any items that are true vintage merchandise. We do our best to note any noticeable flaws on each vintage product, but there may be tiny flaws that get overlooked or are so insufficient they are not worth noting. This is due to the product being used and preserved for many years before making it's way to Pinup in a Pack. If you have any questions regarding more details on vintage items please feel free to contact our Customer Service team.