Vintage Inspired Natural Bamboo Collapsible Purse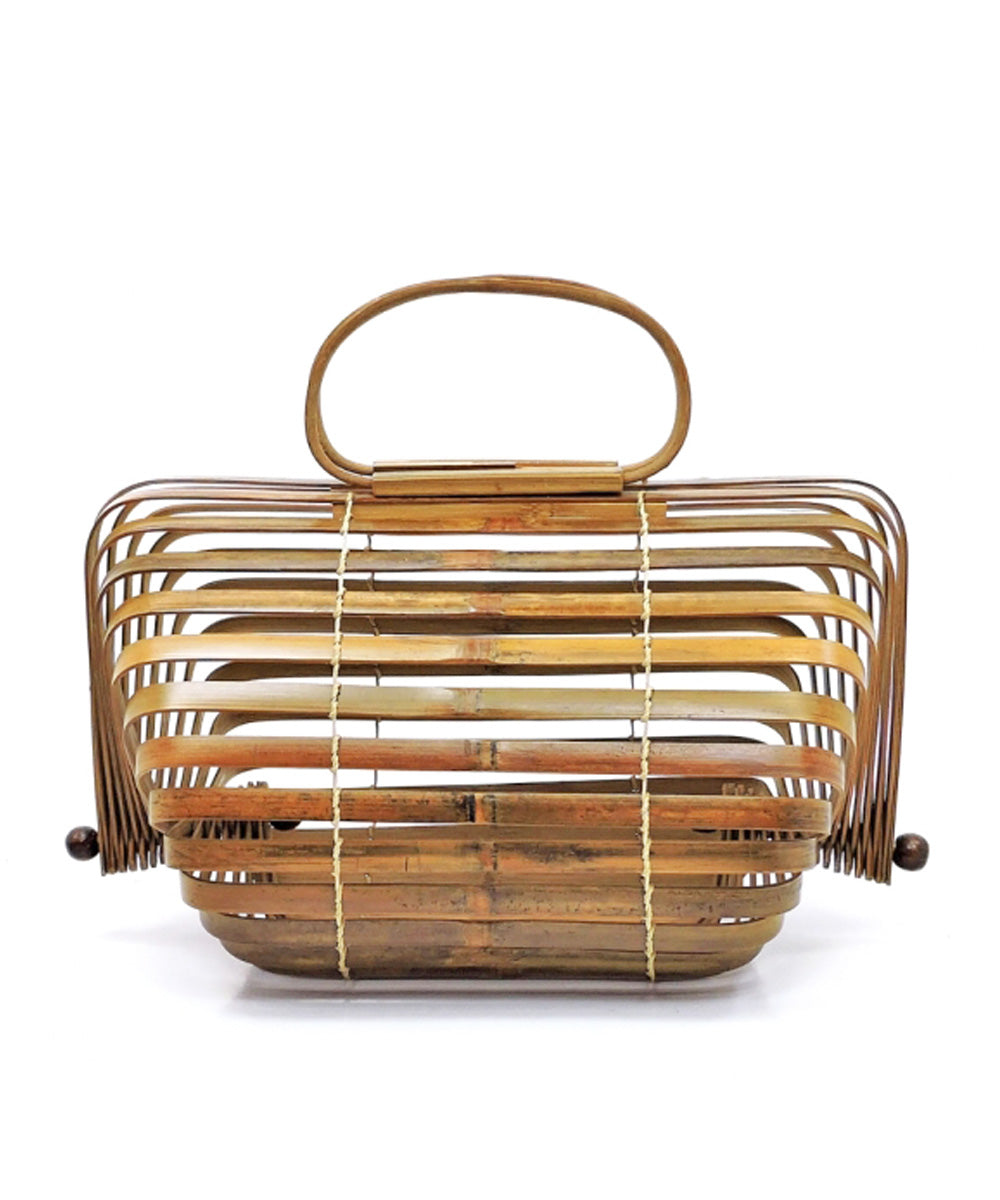 This is the mother of all retro purses!  This purse is real bamboo slats formed together to create the most amazing summer bag.  Perfect for all your tiki events!  Not only that, this incredible bag collapses full down to lay flat, which means you can TRAVEL with it!  It also is a great larger size to hold everything from your phone to makeup bag, wallet and more!  Get excited ladies!  Limited quantity available. 
*Since this bag is natural bamboo the tone of the bamboo may vary slightly from bag to bag.  
***FREE SHIPPING ON ALL U.S. ORDERS OVER $50!***
Product Details:
100% Bamboo
Handmade
Imported
13" Length x 8" Tall x 8" Wide